A group of 4 talented musicians
who are currently 6 years old in the music industry. This band majors on rock, punk, folk and oi. With the love of music this group came together and gave the world their debut album 'Let us drink for we must die' in September 2012, two years after the formation. A band with its eyes set on greater things and is ready to take life by its neck.
The band is made up of four members who include; Mike Pusiak, the guitarist and the lead vocalist, Mike Eff who plays the mandolin and also a vocalist, Danny Devile who is the bands drummer and lastly Collin Hanes on the bass guitar. Currently with two albums and working on a third, this is a group that is not ready to let its funs down, they are not quitting is the message from one of their posts on Facebook and just like the post says this band is not about to quit.
This band is one that has shown support for other bands and made friends in the industry since its inception. With drive and knowledge of what they really want, they have gone ahead and seized the opportunities they see suit them best for them to grow each day. With appearances in local bars and concerts being a good way the band has used to help create a picture of who they are to their fans and to attract more people to this kind of music.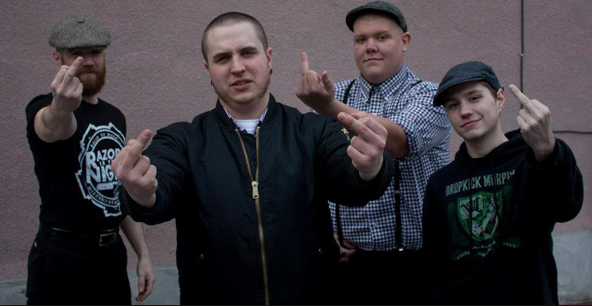 This is a band with its reach far beyond its home area in Europe. They are set to get to greater heights and last long. Even so their music is one that is phenomenon. For all rock and punk lovers, this is the band that is ideal and looks to fulfill all their music needs. Apart from those two, folk fans are also catered for by these four musicians.
A band on the rise and set to greater heights.